The information and material supplied on this website is only for educational and information purposes.
Matula Herbal Tea and its partners and affiliates are not responsible or liable for any content posted on this website.
The results of a Matula Herbal Tea treatment can vary from person to person, due to various differences in the severity of the Helicobacter Pylori infection and the general health and well being of each person.
The information posted on our website is not intended to be medical advice, and should be used in conjunction with treatment and care by your medical practitioner. It is important that your medical practitioner is aware of your medical conditions as well as any medications/supplements you are taking.
The information and advice posted on our website is based on our own research and experience.
It is important that you always consult your doctor or other qualified medical practitioner before taking any treatments or supplements.
If you are pregnant or if you wish to treat a child under the age of 12 years, then please first consult your doctor, medical practitioner or health professional.
Furthermore, please understand that www.matulatea.com or its affiliates shall not be liable to you for any direct or indirect, incidental or consequential damages, such as injury, deterioration of health, loss of life and other losses, which may result from any advice given and/or products sold on this website- www.matulatea.com
Limitation of Liability
TO THE EXTENT PERMITTED BY LAW, IN NO EVENT SHALL MATULA TEA , ITS AFFILIATES OR LICENSORS OR ANY THIRD PARTIES MENTIONED AT THE MATULA TEA WEB SITE BE LIABLE FOR ANY INCIDENTAL, INDIRECT, EXEMPLARY, PUNITIVE AND CONSEQUENTIAL DAMAGES, LOST PROFITS, OR DAMAGES RESULTING FROM LOST DATA OR BUSINESS INTERRUPTION RESULTING FROM THE USE OF OR INABILITY TO USE THE MATULA TEA WEBSITE AND MATULA TEA SYSTEMS, SERVICES, CONTENT OR INFORMATION WHETHER BASED ON WARRANTY, CONTRACT, TORT, DELICT, OR ANY OTHER LEGAL THEORY, AND WHETHER OR NOT MATULA TEA IS ADVISED OF THE POSSIBILITY OF SUCH DAMAGES. WITHOUT LIMITING THE FOREGOING, TO THE EXTENT PERMITTED BY APPLICABLE LAW, YOU AGREE THAT IN NO EVENT SHALL MATULA TEA'S TOTAL LIABILITY FOR ANY DAMAGES (DIRECT OR OTHERWISE) OR LOSS REGARDLESS OF THE FORM OF ACTION OR CLAIM, WHETHER IN CONTRACT, TORT OR OTHERWISE, EXCEED EUR100.00. TO THE EXTENT PERMITTED BY LAW, THE REMEDIES STATED FOR YOU IN THESE TERMS AND CONDITIONS ARE EXCLUSIVE AND ARE LIMITED TO THOSE EXPRESSLY PROVIDED FOR IN THESE TERMS AND CONDITIONS.
Shipping Disclaimer
With regards to cancellations of orders, please refer to our cancellations policies – FAQ Section
We undertake to ship your order to you within 6 -48 hours from date of receipt of order.
After we have shipped your order, we cannot be held liable for any delays caused by the couriers.
All our parcels are shipped to you by either:
* Fedex Express courier service or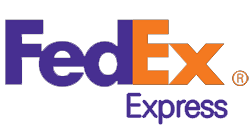 * Aramex Courier Service
* DHL Courier
This service works as follows. The parcel is collected by either DHL, Fedex or Aramex and sent to their main distribution centre. Once they have received the parcel at the main dispatch centre, the goods are then flown to their respective countries. Please use the tracking number provided by us via email to track your parcel in transit.
Both services work really well and parcels are usually delivered at the destination within 3 to 7 business from date of dispatch.