What Matula Tea can do for you!
PLEASE NOTE: We respect the privacy of our customers and we will not divulge your personal information so please do leave us your testimony!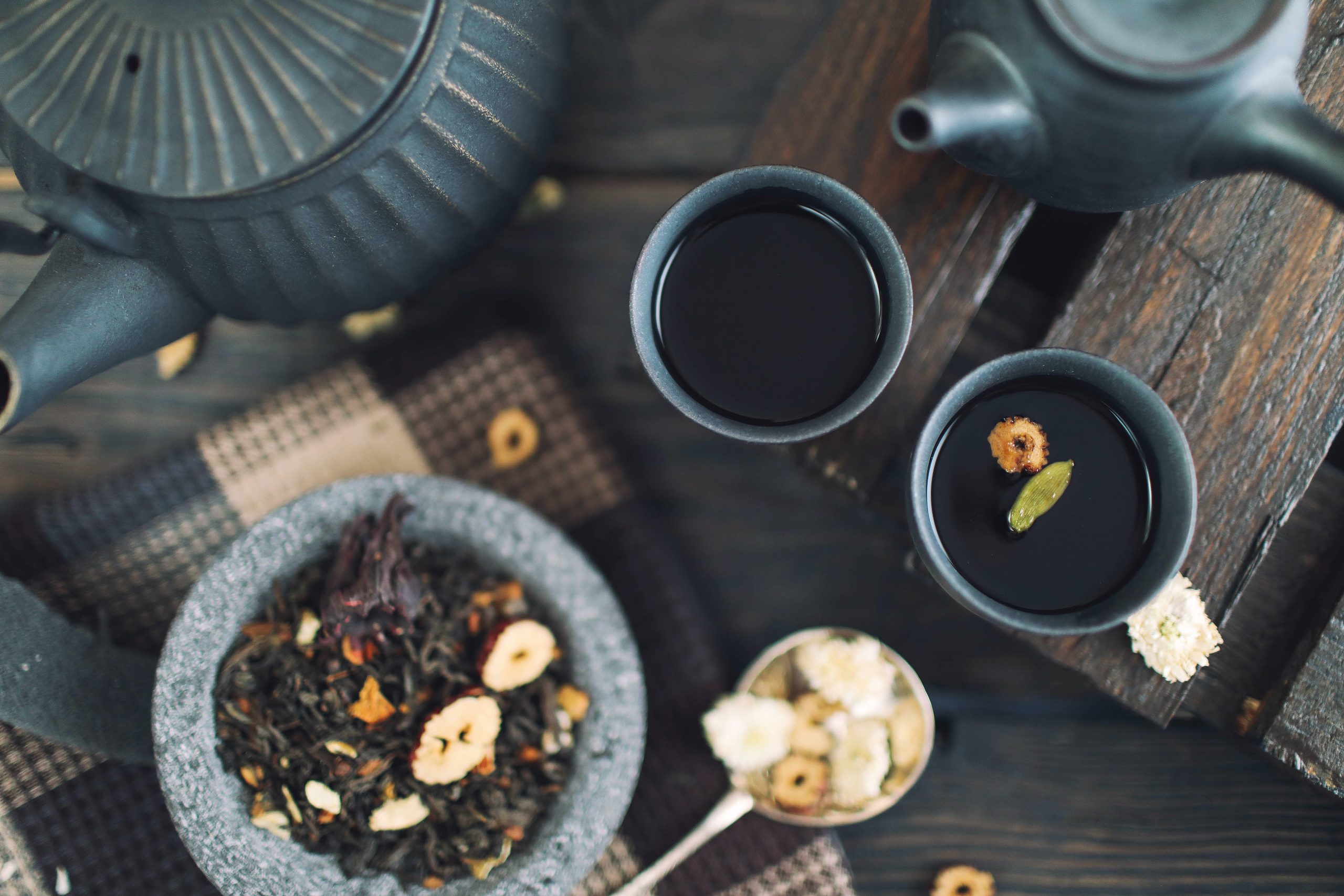 Information disclaimer *

The results of a Matula Herbal Tea treatment can vary from person to person, due to various differences in the severity of the Helicobacter Pylori infection and the general health and wellbeing of each person.  To read the full disclaimer please click here.
I have been taking the Matula Tea for my IBS for quite a while and it has helped me so much.  A very good friend of mine got very sick a couple of months ago with viral pneumonia, leading to septicemia of the stomach, which made him very ill.  I then gave him some of my Matula Tea as he was also battling with IBS, like myself. I called him yesterday and could not believe the difference in him. He is sleeping better, feels like a million dollars after battling for months and I feel so good because I gave him some of my Matula Tea.  He now wants to purchase a box of tea right a way.
I have been suffering have been suffering very badly with H.Pylori infection for the last five years. I had ten treatments with antibiotics during this time, without any success.  Every time I had a breath test it came back positive. I was getting so desperate about my health that I even changed my doctors several times.  I finally searched the Internet and found Matula Tea.  I am very pleased to tell you that Matula Tea has proved to to be real winner and it has given me back my health again. A month after I completed the treatment, I did the H.Pylori stool antigen test and it came back negative. I was so happy- I couldn't believe it.  I feel duty bound to let other people know about Matula Tea and how it has worked for me. What I found great about Matula Tea is that I didn't suffer any side effects as I did with all the other treatments. I hope that all you people that are suffering, just like I did, will find my story beneficial to your future health.
Matula Tea killed my H. Pylori in a month.  Had a Gastroscopy before and was told the H. Pylori was present.  Had a second one a month later and no signs of H.Pylori. Hope it stays away.
I had stomach pain for over two years. My doctor denied that I had the H.Pylori infection and didn't do the test. Then I got Acid Reflux really bad. Took two Prevacid and two Carafat each day. A biopsy at an Endoscopy found the H. Pylori bacteria in my  stomach and Barret Syndrome 1st. stage.  I took the pills for 9 months and had a lot of side effects. A specialist told me " millions of people live with this and take the pills every day. This is nothing".    I started the Matula Tea and had no side effects.  After 2 weeks I reduced my medication, after 3 weeks I stopped taking the pills. I emailed Matula customer support service and asked for advice. I was told to take these other remedies with the tea ( Slippery Elm, L-Glutamine and Betain). It worked for me. I had an Endoscopy two months ago, my H.P. bacteria is gone, my Barret  Syndrom is gone, as well as my acid reflux.  If I should get acid reflux or the bacteria again, I will take the tea again.
I am so thrilled that this tea actually worked. I followed the regimen religiously though I was in Hawaii for 15 days during part of the course. The bubbly acidic saliva is gone, gurgling and bloating, gone.  What a relief!  The worst part for me was that I felt compelled to tell anyone I was cooking for that I had a contagious condition.  I was in Hawaii with family members and I worried the whole time that they could get this.  Now I can relax around others again.
I recently went through a very stressful period in my life and was hit by the fatigue,depression and all the usual symptoms including brittle hair and insomnia.It was hell believe me. There was no way I was going on the triple anti-biotics I know the doctor prescribes cause I got this years ago and tried the triple whammy of antibiotics. I lasted a week and did the research. I cured myself then with Matula Tea and I am glad to say I've done it again.I got a proper test from the doctor this time too which was negative. I've read all the cynical remarks on line about Matula Tea and the good reviews so all I can say is trust your instincts and take a chance and purchase the Matula Tea. It's a small price to pay for your health and well being. It's even come down in price. We all have h pylori in our systems but it will only cause havoc when the stress kicks in. This happened to me twice and years apart. Matula Tea helped me both times. I feel so much better thank God. If it can help me it can help you.
I am really happy to write this testimonial.
When my husband visited a friend some three of months ago, he told him that I suffered from Peptic Ulcer and was diagnosed with Helicobacter Pylori infection.
The friend kindly told my husband about the Matula Tea and further explained that the tea was guaranteed to eradicate the H. Pylori infection in 30 days*. He further gave my husband the name of your website. After reading the info on the website, we decided to order a box and I duly completed the 30 days course.
After drinking the tea for a few days my pains started to disappear and on completion of the course, I was completely free of pain and all the associated discomfort. It is now two months since I finished the course and I am very happy, feeling really well and very grateful for having had the opportunity to experience this wonderful natural treatment.
Thank you very much for helping me,
Best regards,
H-Pylori was a horrible thing to get, and when I was diagnosed with it most "solutions" I found online were unacceptable to me. Plus no one, not even doctors, would guarantee their solutions…until I found your site. I thoroughly checked you out. I have to say the fact of your hospital research affiliations and your 100% guarantee won me over, and I'm so glad I gave you a chance! Because I knew how serious my condition was, when I got the tea I followed all of your instructions (to the letter). After drinking the tea in this way for 30 days, and then waiting the additional 30 days before doing the re-testing (as you recommended) I was just on the edge of my seat waiting for the new lab results.
That's when I got your follow-up email, wondering how the tea worked for me. That impressed me! Here was an organization that really believed in their product and CARED about each of their customers getting the proper, guaranteed results. At the time I hadn't gotten the results yet, but I knew I felt cured.
Then I just got my lab test results today, and they were negative! Hooray!
I only have great things to say about your company and its professionalism. I really am so glad it worked.  Thank you very much for your wonderful product, and thank you as well for the fact that you really care about your customers' results!
I am honored and excited to write to you today to inform you that your Matula Herbal Formula has, indeed, cured me of my H. pylori … in only one month! *
During the year 1999, my ulcer was getting real bad. I was in constant pain and was consuming large quantities of Antacids. It was difficult and sometimes impossible for me to carry on with my work. Then I heard about this Ulcer remedy and obtained a one month treatment. On receipt, I started to take it immediately and already after the first week did I feel much better. At the end of the treatment all pain was gone and I felt so much better. I have never needed to take it again. *
Just like to say thank you. after 18 months of despair I found Matula tea. No more cramps, no more vomiting, no more depression. Your tea is amazing. Thank you.*
All my adult life, I have suffered from heartburn and stomach pain. A couple of years ago, my doctor checked me and diagnosed it Peptic Ulcer. He prescribed a one week course of antibiotics. It didn't help, so he prescribed another one. This relieved the pain for a week or so, but then it was back in full force. During this period, I was told about your Traditional Tea and a friend, through relatives in South Africa, managed to obtain a 30 days treatment course from you. I started this course and within 2 weeks I felt so much better and at the end of the course, I felt completely cured. * This is now over 3 years ago and neither the ulcer nor the pain has ever recurred. I am still following the recommended diet low on fat, sugar and acid and have greatly reduced my intake of alcohol. I am very grateful for your help.*
During 2003, my ulcer just got worse and worse. I was diagnosed with Peptic Ulcer and started a treatment, which was a ten day course of antibiotics. It didn't help so I started on another course of two different antibiotics. My condition improved, but only for a short while, then the pain was back with a vengeance. In the meantime I heard about a herbal treatment produced by you in South Africa. I was told that it was not yet on the market, but I was welcome to try it out. On receipt of the course, I commenced taking it twice a day and already after 8-10 days, did I feel a lot better and on completion of the 30 days course, the pain and discomfort had gone and has never returned. Thank you very much.*
Some four years ago, I was on a business trip to S. Africa. One day I told you about my bleeding ulcer, it was really bad at the time, with a lot of blood in the stool. You suggested that I try the Ulcer Tea and on my return to Denmark a couple of days later, I started the 30 days course. After the first week, I already felt a lot better and the pain was far less, after the second week the pain and the bleeding had completely stopped. I completed the course and up till this day, I have had no more pain or bleeding. Thank you and bless you.*
My sister and I suffered from peptic ulcers for a few years and for both of us it just got worse. She was then completely cured by taking your herbal tea from Africa, which you gave her. * Later you kindly supplied me with a treatment course of the tea and within a month from starting the course, the ulcer was gone and, now after a few years, I have never had it again. Thank you once again.*
I found Matula Herbal Tea to be quite delicious! My stomach feels much better- I've eaten some raw, organic carrots, and yesterday had some organic green tea…..and my stomach is fine!! I've been having some raw fruit as well (plums, grapes and mangoes) also with wonderful results!! Let me just say that I've been retested and the h.pylori is GONE!!! Your Matula Herbal Tea is wonderful and I thank you from the bottom of my heart….and stomach!*
Thank you very much for this great tea. I was diagnosed with H-pylori in February and began right away to take antibiotics but had to interrupt them because they gave me side effects. Then within two days your tea came and I strictly followed the directions for drinking it. After a month I went for the lab work and am h-pylori free. By the way the tea is extremely tasteful and a special smell.(really!!!). There is something about it that it was giving me even full energy for all day and I wish it was cheaper as I was going to drink it every day for the rest of my life. I hope I'll not get H-pylori ever in my life, but if so, I know where to get help.*
I did not notice any improvement until three days after finishing my 30-day treatment. I had already given up, when I started noticing that I was getting better. Now, 2-1/2 weeks later I have hardly any symptoms left and I feel fabulous – as if my entire body slowly got deflated back to it's normal state and as if somebody wiped my brain clean.
My H. pylori infection was discovered by a doctor who practices craniobiotic technique, after I had spent thousands of dollars for over 2 years in various doctor's offices. Nobody could figure out my unusual symptoms. Beside my terrible bowel inflammation, that would not go away, I had developed symptoms of spondylitis, rosacea, adrenal exhaustion, hypoglycemia and some weird nervous system disorder. I had a strange electrically charged feeling in my brain and dizziness on a daily basis. MS was suspected, but ruled out. All blood tests came back showing I was healthy as a horse. I did not tolerate any anti-inflammatories or pain medications.
The doctors got so frustrated with me that the last one irritably asked me "what do you want me to do?" and referred me to a neuro-psychologist. Anxiety was supposedly my problem. I was at the end of my rope and very angry. I did not have your regular ulcer symptoms with acid reflux and belching, but I did have very localized sharp pain (which I still experience very faintly) and incredible bloating and swelling.
H. pylori had wreaked havoc with my health in every nasty way possible. If the doctors would have listened, they could've figured this out. A chiropractor did….go figure! How lucky for me that I found your site!!!! I am continuing to double up on high quality fish oil, coconut oil, probiotics, and Juice Plus.
I am so happy, I could cry!!!! I will be ordering for my brother in Sweden in the next 2 weeks. He's currently out of the country.
Thank you again and keep up all the good work.*
Great information – thank you! I can't thank you enough for all the information you have sent my way. It's better then any office visit I ever had with a doctor. Your reports are easy to read and are extremely informative and helpful. The best part is, that I can go back and read them again and again. I chose your program, because I believe in natural healing, rather than using medication, which I feel does nothing but mask the problem. Along with healing gastric erosion/ulcers, I am also treating candida overgrowth, which I need to heal as well, since most of my trouble started after being on antibiotics earlier this year. Thank You!*
I have just finished my 27th day with the Matula tea and I must say it is an amazing product. My stomach conditions have changed dramatically. First of all my bleeding ulcer is gone, I have no symptoms whatsoever. No more burning , stomach churning and always feeling hungry. I do not have to eat 3 times a day and am able to eat a variety of foods. I am most grateful to you and your product.*
I'm 33 years old and 8 years ago I was diagnosed with GERD via and upper GI. For the past 8 years I have had to take Prilosec every other day. If I missed one dose I would be in a lot of pain. A year ago I tried to stop taking Prilosec and just tried to take a Pepcid with each meal but after one week my heartburn was so bad I needed to go back on the Prilosec.
Frustrated from needing a pill to be normal, I came across your website and decided to take a risk of buying this crazy tea from South Africa. I used as directed and really didn't even change my diet.
After one week of the tea my stomach felt like I was eighteen again and I was finally able to stop taking the Prilosec. My heartburn went away and since then I have still not taken one Prilosec.
It has been 30 days since I stopped drinking the tea and I still have not taken One Prilosec.
This is truly remarkable for me and never in 8 years have I felt so good. I am so thankful that I bought this tea. It really works!*
I spoke with you on the phone about 4 weeks ago. I'm the one who wasn't sure if I took the tea properly because I had cereal at night sometimes before taking the tea. I thought I was going to need to re- take the month course, but you encouraged me to go ahead and send in a stool sample to BioHealth Diagnostics (who I had sent my first stool sample to) to see if I really needed to repeat the course or not. Well, I did and the results thankfully came back negative for h.pylori!! I was so excited to get the news, and I told you I would let you know what happened so I hope you get this note!!! I am sincerely grateful for your help!!!*
I went for an endoscopy on 20th of march 08, and was told that every thing was OK and that there was no sign of the h pylori. I was very pleased with the good news So i would like to say a very big thank you to you and your "Matula Tea", Its a" Miracle Tea".and would highly recommend it. Yours Gratefully And once again a big  THANK YOU*
I am delighted to say the result of my HpSA test was negative. I noticed while I was taking the Matula for the month of Dec/January that I did not wake up once in the night. I would love to know what that ingredient was that gave me such wonderful sleep. I usually wake up around 3-3/30 AM and can't get back to sleep for nearly 2 hours. Some of my friends were very skeptical and some were downright scoffing. I am really enjoying telling them the results. Drinking the tea was certainly no problem at all and so much better than the dreaded antibiotics. Thank you again.*
I had 3 treatments from different doctors and they didn't know what was wrong with me. Then I went to a natural therapist for treatment for the last year..For the last year I have been taking different natural remedies, it made a huge improvement but took a lot longer than the natural therapist thought. I have never been tested for H.pylori, as no one ever told me about it, but I have all the symptoms, I only found out about it after finding your website after much desperation to be well again. I finished your tea 2 months ago and have been really well. Just so you know it tasted great, very easy to take. Thank you very much. Just wish I had found it earlier, I would have saved a lot of money.*
I was diagnosed with H. pylori and a stomach ulcer this past September. I found your website and ordered Matula as soon as I read the information on the site. I am happy to tell you that I just got the results from my Stool Antigen test and it was negative. I want to thank you again and again for helping to restore me back to health. I am now juicing cabbage and carrots to help heal the ulcer. I'll have an endoscopy in a couple of weeks to see how that is coming along. I am sure I am on the mend. Thank you again for this wonderful product. I did not have to take the massive amounts of antibiotics my Doctor prescribed. He had me take them last year when he found the H. pylori the first time and they didn't work. It was a nightmare of a treatment and it still didn't work. That is why I developed an ulcer this year. I am feeling strong and healthy again!!! Thank you, thank you, thank you.*
I had suffered for 6 months with a sharp pain beneath my sternum every time I ate. I was in pain every day no matter what or how much or little I ate.
I started to take Prilosec. It offered sporadic and limited relief. The pain increased and I began to miss work. I did not have any health insurance and did not want to go on antibiotics that cause more problems and are worse than the illness.
On Christmas Day 2008, I began to search the internet for help. I stumbled across this special herbal tea. It was expensive, but I was in much pain so I took a gamble. After 3 days of drinking the Matula Tea as well as some probiotics, I began to feel relief.
I haven't taken a single Prilosec since then and can now eat whatever, whenever I want as long as I drink the Matula as prescribed. This was a miracle for me. I do not worry about missing work or being doubled over in pain.
Thank you for this product!!! May God bless your efforts to help others!*
I have suffered from ulcer for a number of years. The doctors diagnosed it as peptic ulcers, but also said that I suffered from acid reflux, a condition whereby the stomach acid passes through the esophagus up to the throat, when lying down. It is very uncomfortable and also causes throat infections. I have been on quite a number of different antibiotics over the years, they seem to help for a short while, but then pain and discomfort is back again. Last year, I heard about your Herbal Tea remedy and obtained a treatment course. I completed the course and felt fine and now some 16 months later, I have no pain and discomfort. Thank you very much.*
Pain and discomfort was always with me. It did help me for a short while, then bang – back to where I started. Through a friend, I heard about your Ulcer Tea and you kindly send me a month supply. I started the treatment right away and after 8 to 10 days I did feel very much better and at the end of the treatment, I felt 100%. This is now approx. two years ago and I am not on any stomach medication whatsoever. Your treatment really worked. Thank you.*
I took a course of Matula in September. I didn't have a re-test to see if I still had h.pylori, because I know, that I know, that I have not got it any more. I am writing to thank you for such a great product. Another skin condition that I had has also improved.*
I did have the HPSA performed and the results for H. Pylori were negative. Thank you for this wonderful tea. I really appreciate that I didn't have to take drugs to eradicate this problem. The tea tastes good too.*
I would love to share my experience. I am a pharmacist and was prescribed Quad therapy. Knowing how awful the side effects can be I tried Matula tea. I also incorporated pro-biotics, included Manuka honey periodically, and increased my fiber intake. A month after stopping the tea I took a stool antigen test. The results were negative for h-pylori. I am very happy! I highly recommend your tea. Thank you*
Thank you for the parcel with matula which I received in the post. For years I have had problems with a spastic colon, and continuous lower abdomen pain, especially after meals, or at very stressful times. So when I was first introduced to matula I was rather sceptic, as I had tried so many other medications. With regular use of matula I feel so much better. Not only is the spastic colon pain something of the past, but I sleep better, and I can eat foods which before had caused gastric discomfort. When recently I had run out of matula, I realized after just a few days how important it is to drink this herbal tea regularly. I can recommend this product for those who have suffered with spastic colon problems, and can assure them that indeed it will be the best decision they can make to take control of their future well-being.*
I am writing to let you know that six weeks after completing the course of Matula Tea, my husband had another stool test for h.pylori, and the results read "normal". What a welcome result, after almost two years, and seven different combinations of antibiotics. We can only put this down to Matula tea. Thank you.*
In 2006, after suffering what he thought was heartburn and acid reflux for months and months, my husband Neil developed an extremely foul odor that and seemed to come from deep inside his throat. What was most concerning to us was that it smelled like old or rotted blood. We were worried! We saw a Gastroenterologist who immediately ordered an endoscopy.
After the procedure, the doctor approached me with a very concerned look on his face. He showed me photographs of my husband's esophagus – black spots and ulcers covered a large part of his esophagus. My heart was in my throat when the doctor said that my husband had Barret's Disease, a pre- cancerous condition of the esophagus. He told us that there was no cure, but that Neil could treat the symptoms with medication and a modification of his diet; he went on to say that hopefully that would keep cancer at bay, along with the array of symptoms he was suffering.
We filled the expensive prescription and my husband made peace with the idea of taking it for the rest of his life. I was not satisfied with that and decided to do a little research on what causes ulcers. I learned about the H-pylori virus and how it does not respond to antibiotic treatment. I was beginning to lose hope when there suddenly appeared a glimmer of hope … a tea found only in Africa.
Wild and extraordinary claims were made about this tea and its miraculous results. At first, it seemed too good to be true. Drink this stuff called Matula tea two times a day and you kill the virus responsible for many of the problems Neil had, so, with nothing to lose and everything to gain, we decided to give it a try.
For one month Neil drank the tea religiously and ate a reasonable diet. It should be noted that during this "experiment" he decided not to take the medication he had been prescribed – the Matula tea we ordered would be his only course of care
The condition of Neil's esophagus was so serious that at the time of his first endoscopy, the doctor ordered a follow-up endoscopy to determine whether Neil's condition was getting worse and would require any kind of surgical intervention. We strategically scheduled the follow-up endoscopy so that it would take place within days of Neil's completion of his "30-day Matula Tea Treatment."
Approximately six weeks later, and with a pronounced sense of worry, and a doom and gloom prognosis possibly hanging in the balance. Neil was sedated and taken in for his second endoscopy. It had been just weeks since his first procedure revealed a black esophagus with ulcers eating away at it. I waited nervously, but this time I waited with a sense of hope and curiosity.
Within an hour, I was ushered back to see my groggy husband, soon after that, the doctor appeared. Dr. S. had a puzzled look on his face and was clearly a little bewildered and befuddled as he announced that when they went in to explore my husband's throat and check on the status of the bleeding and ulcers – there was nothing to find!
He went on to say that, not only was there no sign of black spots, ulcers, or bleedings, but that Neil's esophagus was as pink and healthy as a new born baby's. Yes, believe it or not, it was as clean and new as the day he was born! I gushed with pride, relief, and amazement. It was a miracle, and lucky for us, we had the photographs to prove it.
We told the doctor about Matula Tea and since then, we tell everyone we know who complains about acid reflux, ulcers, or worse yet, Barret's disease, that they need to give this tea a try and see what it will do for them.
As for us, we are eternally grateful and want to send our a deeply felt thank you to the good people who manufacture Matula Tea – you saved my husband's health, and indeed his life. We now do a Matula Tea cleanse once a year as maintenance, in order to kill off any of the virus that finds its way into our system through the food we eat and the polluted water we all drink.
We're enjoying good health and a wonderful life, and we owe much of that to Matula Tea, so thank you again!*
I have taken the last test to get the results to see if the Matula did eradicate H PYLORI from my body……WOW, ON MAY 29, 2009, I TOOK THE TEST (HPSA) AND THIS TEST CAME BACK NEGATIVE. The best news that I had was this day. I followed your directions and got some amazing results….!!!!!! I took Matula for one month, per your directions, waited for another month and then I went and had this HPSA test and the H pylori came back negative. I did not do anything different other than take this Matula Tea, I know that this Matula works and I want to thank you from the bottom of my heart for assisting me in this process. Had I not found you on the internet, my body would not be healed from the H. pylori, and probably would be sicker with the illness!! I will not take traditional medicine, so I probably would have died if you had not been on the internet with this powerful information. Again thank you again many times over for assisting me with the Matula herbal tea.*
It is almost 2 weeks since I finished my treatment with Matula tea. I can only say it worked for me. I did not have my stool test because the main criteria for me was to stay away from NEXIUM. Believe me it was hard, I was on the NEXIUM and PRILOSEC for 4-5 years. All my brave tries to stop taking this "nice medicine" did not have success. It used to take 3-4 days after no medicine diet and I was becoming like mad. The stomach had such a sharp pain… Especially during the night. It was like circles. I understood that this was wrong for me but I could not stop because it was so painful. This time I have tried to stop taking NEXIUM after 3 days of taking MATULA. It did not work. But I decided to reduce the dose . 1 pill (40 mg) no more. I used to take 2 pills per day. After 3 weeks of MATULA + OMEGA 3 + Chlorella and one pill per day I was feeling better and so I stopped taking this pump inhibitor (NEXIUM). At the beginning my body did not understand what was going on. It is really strange feeling. I think this is like when you stop smoking. Then , in a one week, I have tried to drink half cup of fresh orange juce. (I could not drink this juice without consecutive pain). It was real test. Nothing. I was smiling. It works. Now, I have three weeks of no Prilosec life. This is absolute record. I can tell you more I have tried some Vodka. Nothing.:) Even in case I resume this medicine I can say you thank you. I was living without diarrhea for so long time. I have more power and started my exercises. I am really, really in good mood !*
The Matula Herbal Tea that I ordered was a sucess, it was for my Mom she had been in treatment since March and had very little change since she began treatment. After finishing with the Matula Herbal Tea she went for her usual exams and she was given a great news, her pylori was gone and everything was back to normal. It was a desperate measure in my part to look online for something natural, because the doctor was giving too much strong medication to my Mom who is 72 yrs and she was getting tired of too much medication. Now thanks to this Matula Herbal Tea some of our friends suffering from the same pylori were waiting for my Moms exams to see if it was going to be OK so they could order the Matula Herbal Tea. Expect some orders from my friends now. Thanks again.*
I was diagnosed with H.Pylori bacteria and had fungus in my esophagus, I thought my life was over. I was miserable, anything I would eat I would feel bloated and sick to my stomach. I have been trying to find something that would help me, I strongly believe in herbs and I found out about Matula Herbal tea. It was quite expensive but I thought I will give it a try and if nothing happens I will get my money back, I followed the instructions and watched my diet very carefully. I was retested about a week ago and found out that I now have NO bacteria, NO fungus and I feel great. I would recommend this tea to anyone who wants to be healthy again. Thanks to David Hompes who actually recommended this tea.*
My sister and I suffered from peptic ulcers for a few years and for both of us it just got worse. She was then completely cured by taking your herbal tea from Africa, which you gave her. Later you kindly supplied me with a treatment course of the tea and within a month from starting the course, the ulcer was gone and, now after a few years, I have never had it again. Thank you once again.*
In September, last year I was hospitalized for two days with a bleeding ulcer. I was given antibiotics for a 6 weeks period. At the end of the period, the treatment was extended for a further 6 weeks. I then obtained a Matula treatment course from you. After the completion of the herbal tea course, I felt very much better and returned to the hospital for a checkup. The doctor was amazed, how well the ulcers had healed and said he could not even see traces of them. He said no further treatment was necessary. I am feeling very well now and not on any medication. Many thanks to you for helping me. Please send me another treatment course, which I will keep for "just in case".*
All my adult life, I have suffered from heartburn and stomach pain. A couple of years ago, my doctor checked me and diagnosed it Peptic Ulcer. He prescribed a one week course of antibiotics. It didn't help, so he prescribed another one. This relieved the pain for a week or so, but then it was back in full force. During this period, I was told about your Matula and obtained a 30 days treatment course from you. I started this course and within 2 weeks I felt so much better and at the end of the course, I felt completely cured. This is now over 3 years ago and neither the ulcer nor the pain has ever recurred. I am very grateful for your help.*
In April 2006, I approached my Doctor with the problem of longstanding heartburn, indigestion, bloating and stomach pains. On a blood specimen and stool specimen, it was found that I had a heavy infestation of a stomach parasite called Helicobacter Pylori.
It was recommended that I go on a week-long course of two strong antibiotics and an acid reducer. After two days on this treatment, I had severe diarrhea, stomach cramps, and nausea and was feeling terrible and headachy.
I was then given Matula Herbal Tea that I understood would do the same job as the antibiotics were supposed to do.
For the first week on the formula I still felt the same old symptoms, and was now also headachy and tired, but persisted. By the second week my symptoms were starting to subside, and a gradual but definite improvement was becoming obvious.
After two weeks I felt like a new person. My stomach ache was completely gone, no more reflux, no bloating, no diarrhea, no headaches, and generally felt much better in myself. During this time I made no diet or lifestyle changes.
I completed the course and a month later my Doctor retested my stool for evidence of the Helicobacter Pylori, it was negative!
Since completing the course, my general energy has improved, my color improved as well as the general tone of my skin. My nails are much stronger and grow faster, not to mention my hair!
I found the herbal formula quite palatable, in fact flavorless, and at two servings a day, a very easy treatment regimen to follow. I can only hope that more people can get access to this remarkable formula. The antibiotics generally used are so strong and riddled with side effects. This herbal formula is really a fantastic discovery!*
I am honored and excited to write to you today to inform you that your Matula Herbal Tea has, indeed
cured me of my H. pylori in only one month!
As you know, Professor Bouic recommended me to you confidently saying that he had tested your product and that it had been empirically proven by their laboratories to effectively eradicate H. pylori. In fact, he mentioned that your product is the only known alternative remedy to H. pylori that he has come across, that actually works.
It has allowed me to not have to utilize any conventional antibiotics which, as we both know, can be grossly detrimental to patients, especially patients, like myself, that have a Candidiasis history.
As I have great respect for Professor Bouic, I was keen to try out your formula, hence my initial contact with you, recommended by Professor Bouic.
Well, as they say, the rest is history. Professor Bouic has attested to the fact that his latest test for H. pylori on me indicates a clear negative reading!
I must thank you most generously and deeply for your absolute dedication to the formulation of Matula Herbal Tea and your sincere, keen and professional support you have afforded me through the administering of the formula. Your deep sincerity is becoming too rare these days. Please take this as a heartfelt accolade to you.
I end off wishing you a splendid day and enormous luck and goodwill with your global marketing of this amazing product.*
I wish to thank you for letting me try out your wonderful herbal tea. For years I suffered from heartburn, so-called reflux and a very nasty pain in my stomach. The doctors treated me over the years with all sorts of medications, of which some were antibiotics, but the pain and discomfort always returned after a while. After drinking your tea for a couple of weeks, I suddenly did not have the pain any longer. I carried on with the treatment for a month and the pain completely disappeared and till this day has not returned. I feel like a new person. Thank you so much.*
When a common friend, A.K., told me about your herbal tea, I was very skeptical. I thought to myself: what can an herbal tea do which cannot be done by modern medicine. I had at that time suffered from a perforated ulcer for 2-3 years, had been on a number of treatments, several of which were antibiotics. Nothing gave lasting relief, in a short while the pain was back again. After taking your tea for about 2 weeks the pain was gone and after a further 2 weeks, I felt really great. This is now a couple of years ago and the ulcer has not returned. I thank you very much for your help in fighting this illness.*